Electronic Plan Review Solutions
Avolve Software is the global leader in electronic plan review.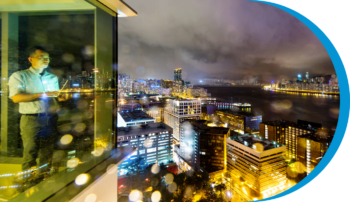 Avolve Software is the global leader in electronic plan review. We have brought together the market leading products ProjectDox and DigEplan to create a suite of plan review solutions that works for any jurisdiction.
We provide choice, so whether you are looking for fully integrated, standalone, or standalone with integration, we can help with a best-in-class solution. We aim to be part of your journey, ensuring that your plan review technology works for you today, and into the future.
We believe in providing more than just products, we view processes as challenges and create opportunities to change the mindset of how we approach these everyday tasks. If you are using paper or PDF mark-up tools you are subject to a significant productivity loss, unnecessary complexity, and negative impact on your staff and citizen experience.
Going digital doesn't mean compromising on the way in which your jurisdiction works or the processes you have already got in place.
Avolve provides plan review solutions that enhance the permitting systems you are using, adding huge efficiency gains and aiding economic growth.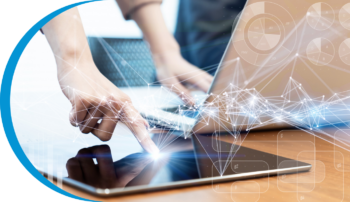 The program is excellent and really improves the organization and the efficiency of plan review. The integration with our permitting software has been seamless…
We had set initial benchmarks; and for product testing and comparison DigEplan excelled.
Oklahoma City, Oklahoma, USA
Productivity gains have been significant as a result…one-click all conversions, PDF/A records are created, and stamps applied.
Gemeente Goes, The Netherlands
Our ProjectDox implementation has been a model for others in our region.
Florida, USA
We didn't want to regret our choice in 10 years, so support and future proofing played a role in our decision...
Sandy City, Utah, USA
It's revolutionary for a city to conduct its permit process this way.
Our interim building official is ecstatic about DigEplan. He says it is so quick and just easy to use, it's a no brainer.
Douglas County, Nevada, USA

Designed for mid-to-large size jurisdictions with advanced workflows, ProjectDox simplifies your plan review processes. Whether you choose to integrate it into your permitting system or use it as a standalone solution, you can leverage configurable workflows, enhancing multi-department collaboration.

DigEplan seamlessly integrates into your permitting system, streamlining the permitting workflows. Remove the complexity and increase the efficiency of your permit issuance, right from applicant submission, to plan review collaboration, comments, and approval.


Multi-page file and sheet version management
Specialized review and markup tools
Automated Batch stamping w/Zip and download option
External third-party agency review collaboration
Permitting integrated document management plus additional 'My documents'
Self-contained document management
Process and performance analytics
Client-side submission policy check
Workflow - enterprise connected
Task control and management
Pre-designed review templates
Configurable milestones for comments and corrections
Avolve's support is not just about fire fighting and fixing problems. We view support as a strength - a critical partnership that ensures our solution is providing maximum value.

Our friendly and dedicated support team is here to ensure that every user, in every jurisdiction is able to enhance their day, by using our solution in an effective and efficient way.