About Avolve Software
The Global Leader in Electronic Plan Review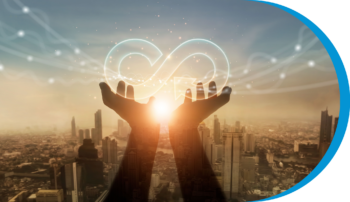 Avolve Software offers the
most trusted and proven suite

of ePlan review solutions on the market.
We believe in choice. The ability to pick a level of electronic plan review that suits your jurisdiction's needs, without having to compromise on the supplier or the use of leading technology. Our solutions are market-leading because of our dedication and significant investment in research and development.
This is why Avolve's customers now cross five countries and exceeds 250 cities, counties, municipalities, and states. Through our community – customers, partners, and our staff – we have exceptionally high standards that are underpinned by our corporate values.
Our Values

Community
Our people-first culture aims to focus on the satisfaction of our customers, partners and employees.

Accountability
We care about the quality of what we deliver and strive to take ownership for our business impact.

Integrity
We listen and put respect, honesty and professionalism at the heart of how we operate.

Inquisitiveness
We are curious, innovative and constantly challenge ourselves.

Growth
We are committed to the growth of our solutions, our thinking, and our community.
OF TOP-50 U.S CITIES
ARE CUSTOMERS
GOVERNMENT TECHNOLOGY
PARTNERS
OF CUSTOMERS
RECOMMEND US
In 2022, Avolve Software merged with DigEplan, bringing together the leading plan review solutions on the market, DigEplan and ProjectDox.
Our depth of solutions means that we can address the needs of all jurisdictions, regardless of size or requirements. We pride ourselves on delivering category-leading products, supporting the move to digital and boosting citizen experiences into the future.
At Avolve, we are committed to ensuring that our technology is as sustainable as possible. While we have a way to go, we believe it is our responsibility to acknowledge this and consider sustainable alternatives. This enables us to take considered steps to be greener and lessen our impact on our world.
Our cloud offering for DigEplan uses Google Cloud because aside from its global locations and advanced security, we identify with its goals to be carbon neutral and reduce its global footprint. We also regularly monitor our use of the cloud to ensure we can keep it at a minimum.
Within our technology and solutions, we look to make processes as simple as possible, such as keeping documents stored in a single location. This reduces the storage of multiple documents across an organization, minimizing the server requirement, and therefore the energy required to run the servers.
As a business, we continuously look at additional ways to further minimize the impact we have on the environment. Our team aims to develop code that reduces energy use and consumption, such as a microservice architecture or autoscaling.
To create an organization that operates and develops solutions that help with these bigger environmental causes. We will continue to invest in ways that minimize our impact for future generations. Our role is not just to provide solutions, we need to enable change, educate others and ourselves.