Avolve Partner Network
Avolve is a partner centric business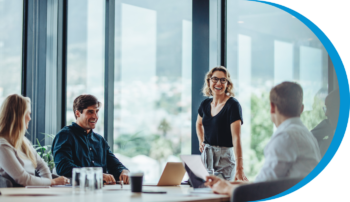 Avolve is a partner centric business. We work with permitting vendors and solution providers to deliver market-leading solutions to our mutual customers. Why? Because we believe that together we can offer jurisdictions more choice, more support, more expertise.
These partnerships have been developed over many years, proving successful for hundreds of public sector organizations. Our customers enhance their business processes through the utilization of these aligned offerings.

Technology Partners
Avolve's solutions DigEplan and ProjectDox both integrate with industry leading permitting vendors providing customers with advanced ePlan review technology that works in harmony with their planning and permitting process solutions. ProjectDox can also support specialist workflow capabilities.
Our technology partners consist of government permitting platforms, as well as complementary software vendors.

Solution Providers
We have an active and engaged solution provider ecosystem at Avolve Software. We partner with experts in integration and business services, who support the design and implementation of your ePlan review system. Our partners are fully trained in Avolve solutions, ensuring customers received the highest quality service.
Unsure which partner

is right for you?
Simply click on the link for each partner to view their website, or get in touch! Our partner team would be happy to answer any questions, discuss your requirements, and put you in touch with the right partner.
Interested in

becoming a partner?
If you have a complementary solution or service offering and would be interested in joining our partner community, please get in touch with the team. We will be happy to discuss.